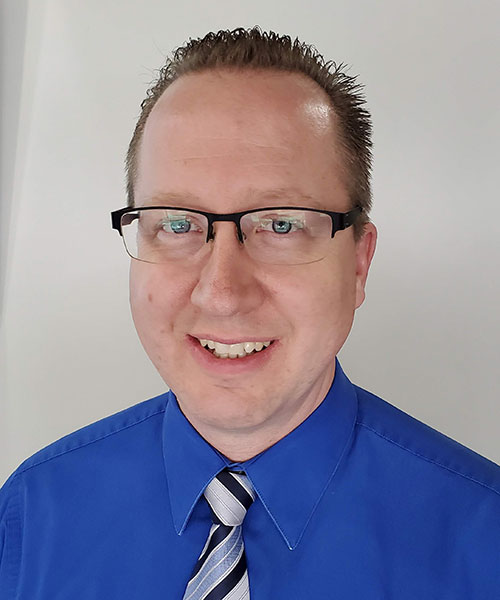 Wayne G. Smith
DC
Dr. Wayne G. Smith opened Family Chiropractic in 2003, not long after graduating from the Canadian Memorial Chiropractic College in Toronto. Prior to that, he spent three years at the University of Alberta studying Biological Sciences. In addition to his dedicated work at the clinic, Dr. Smith has been involved in many ways in the community. He has been a part of Heartland Arts Troupe Society since 2012, both acting on stage and directing several theatre productions. He volunteered his skills as the team chiropractor for the local junior hockey team for 11 consecutive seasons. In 2017 Dr. Smith was elected to serve on Stettler Town Council. He and his wife Lisa have five daughters.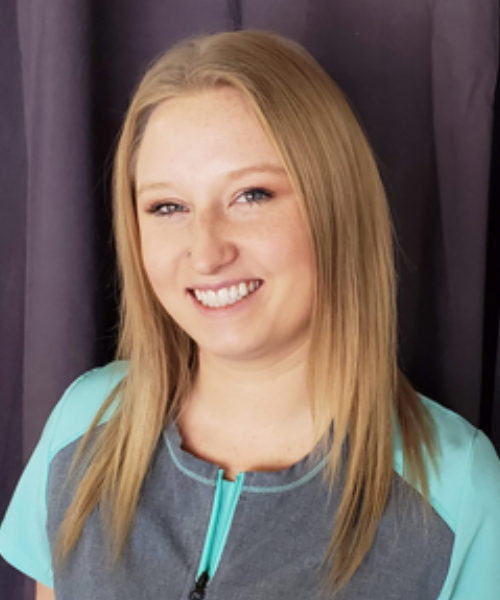 Alanna Tyner
RMT
Alanna Tyner graduated from MacEwan University and has been practicing massage therapy since 2018. She transferred from a clinic in Sherwood Park to Stettler in July 2019. Throughout her life, she has played a multitude of sports where she learned how to cope with many different injuries, as well as empathize with others who suffer from various muscular issues. Alanna focuses her treatment on deep tissue massage therapy and has experience with and enjoys providing TMJ, pre/ postnatal, and cupping treatments.
Alanna has an acreage full of her lovable pets that she shares with her boyfriend just outside the village of Donalda.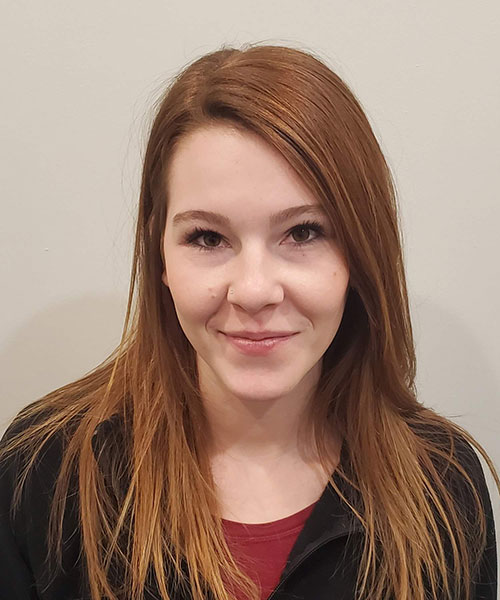 Kendra Volker
RMT
Kendra Volker was born and raised in Stettler. She graduated form Alberta Institute of Massage in 2020. Kendra was drawn to massage therapy for its natural ability to reduce physical and emotional stress, pain and muscle tension, as well as bringing clients a sense of comfort and connection with their body as a whole.
Kendra excels in therapeutic massage, treating overuse injuries and postural dysfunctions. She has her level 1 and 2 of sports massage therapy, but also is happy to provide relaxtion massage as needed.
Kendra and her financé currently live outside of Erskine where they love spending most of their time outdoors, dirtbiking, hiking and camping with family and friends.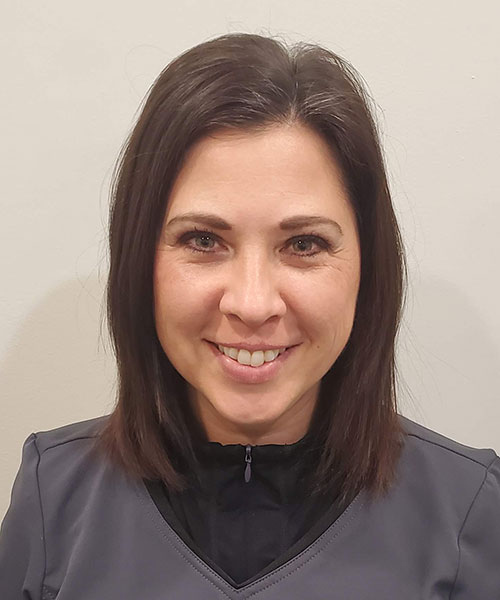 Crystal Bardwell
Office Manager
Crystal Bardwell joined the Family Chiropractic team in the spring of 2020 bringing with her several years of experience as an administrator.  Her original career path was focused on children and she loved the challenges that came with it.  She taught preschool, worked as Education Assistant and even a Speech and Language Therapist's assistant. When budget cuts forced Crystal to look at other avenues that were of interest to her, she signed on with Tervita Corporation, a major player in the oil and gas industry. She worked as the administrator for the Big Valley office for 10 years and sharpened her skills as a front end worker.
Crystal and her husband love country life on their acreage where she can enjoy gardening and woodworking when she's not relaxing on the deck admiring the scenery and wildlife. She also enjoys spending time with their two adult children that live within an hours' drive of home.